INDIVIDUAL APPROACH
We responsibly apply to each customer and work. Our construction company specialists will listen to your needs, advice and help you to choose the appropriate construction solutions for you. We devote personal attitude to each customer, during the cooperation with you, everything is agreed and all your requirements are carefully executed.
COMPETITIVE PRICES
Knowledge of new technology saves customers funds. Our construction service prices are not the lowest on the market, because we choose only qualitative materials and we are hiring only qualified persons. But we can offer competitive prices, ensuring the highest possible quality; we carry out projects, above all carefully planning and using the latest construction technologies.
QUALITY - OUR PRIORITY
Our team consists of highly qualified professionals with many years of experience, who regularly update their knowledge on the latest construction technologies. Careful planning, professional management and work accuracy, properly selected and qualitative materials - it all characterizes NOVA construction company.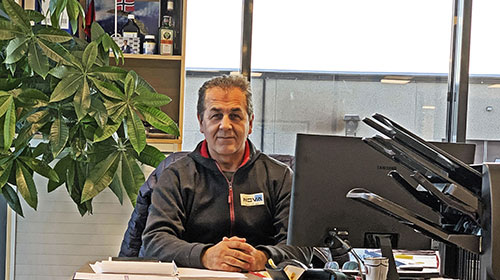 NOVA is a well established full-service construction and property development company based in Norway. Our clients include a wide range of individuals from first time home buyers and families, who are looking to add some living space to their existing homes, right through property investors and small, medium and large enterprises.
We are building and renovation company, which provides a wide range of services to transform properties: from dismantlings, complete renovations, extensions and conversions, to flooring, plastering, painting and so on.